---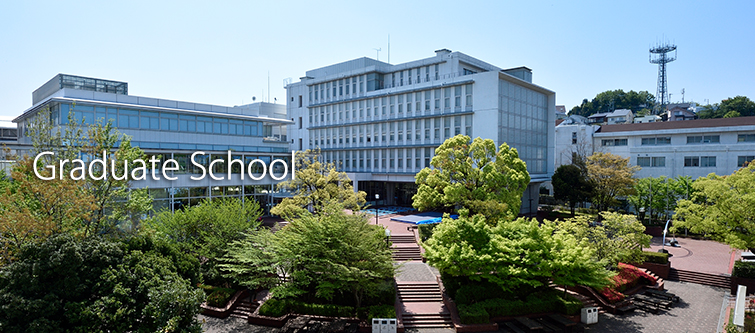 We have a graduate school that pursues the ideals of learning
The Graduate School at NUFS aims to provide world-class practical research
---
Outline of the Graduate School
Name of Graduate School
Graduate School of International Studies
Name of Major
International Studies
Program/Enrollment Capacity
Master's Programs / 2 years / 20 students
Doctoral Programs / 3 years / 5 students
Degree
Master's Programs
English and English Language Education(English and English Language Education Program)
Master of Arts in English and English Language Education
English and English Language Education(TESOL Program)
Master of Arts in English and English Language Education
Japanese and Japanese Language Education
Master of Arts in Japanese and Japanese Language Education
Global Communication
Master of Arts in Global Communication Studies
Doctoral Programs
English Language Studies and English Language Pedagogy
Doctor of Philosophy in English Linguistics and English Pedagogy
Japanese Language Studies and Japanese Language Pedagogy
Doctor of Philosophy in Japanese Linguistics and Japanese Pedagogy
Global Communication
Doctor of Philosophy in Global Communication Studies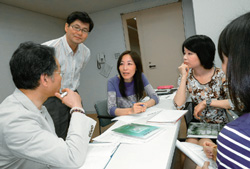 The master's courses at NUFS are designed to offer graduate school curricula for the School of Foreign Studies, School of Contemporary International Studies, School of Global Governance and Collaboration, and School of World Liberal Arts. Taking into consideration the undergraduate school level, the curriculum is based on English linguistics and education, Japanese education, and global communication, encompassing a diverse range of fields. To further clarify the research orientation and areas of employment, the following three courses including two programs have been established. The courses are designed to develop professionals with advanced research skills based on the ability to demonstrate profound expertise and excellent communication skills.
1) English/English Education Course (English/English Education Program, TESOL Program for inservice teachers, 2) Japanese/Japanese Education Course, 3) Global Communication Course.

---
The doctoral courses at NUFS comprise three specialized areas: (1) English Linguistics/English Pedagogy, (2) Japanese Linguistics/Japanese Pedagogy, and (3) Global Communication Studies. The doctoral courses are designed to nurture highly specialized professionals, educators and researchers through individual research guidance, placing importance on the comprehensive and interdisciplinary approach. Graduate students are expected to gain professional research skills in specific areas and acquire skills to apply their extensive knowledge in society based on the broad perspectives developed in the Master's Courses.

A system has been developed to support students in the doctoral courses. The tuition fees and the educational enhancement fees will be exempted if students, who have been doing their doctorate for a certain period of time and are recognized as PhD candidates, decide to continue study beyond the original duration of study of three years. Furthermore, the graduate school has its own substantial scholarship system and tuition fee exemption system, and is equipped with facilities including joint research laboratories for graduate students.